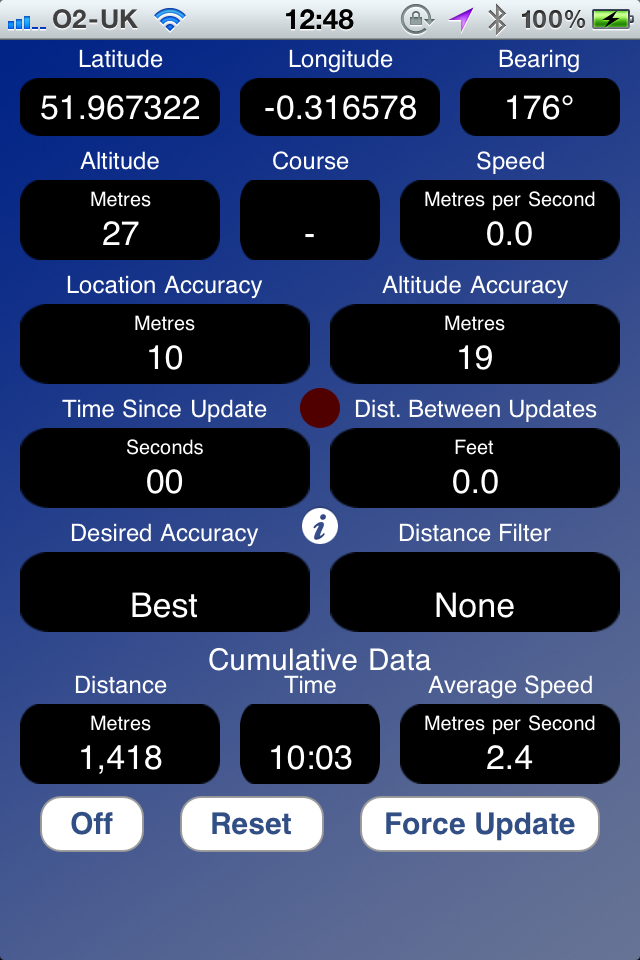 GPS Device Data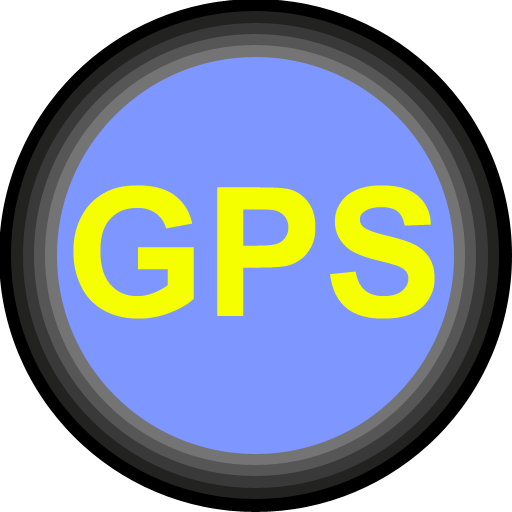 GPS Device Data gives you all the GPS information available to your device on one handy screen.
See latitude, longitude, bearing, course, speed, altitude and device accuracy in a number of different formats and units of measure. GPS Device Data goes further and gives you access to the 'Desired Accuracy' and 'DIstance Filter' settings usually only open to a developer so that you can customise the GPS updates to your own needs.
GPS Device Data will also record your movements showing your distance travelled, travel time and an average speed.
Distance can be seen in metres, feet, miles, kilometres and nautical miles.
Speed can be seen in metres/second, feet/second, mph, kph and knots.
Perfect for any GPS use and also for developers seeking to understand the effect of the location services settings on each device.
This app supports multitasking. Continued use of GPS running in the background can dramatically decrease battery life. Once you have finished using this app, make sure you press the 'Off' button or close it down properly to avoid continued excess battery usage. e Data.